watchTVeverywhere
Swiftel has teamed up with multiple content providers to offer television on your laptop, smartphone, tablet or other mobile device. With watchTVeverywhere, you have access to TV content from anywhere inside or outside of your home.
This free feature provides Swiftel customers who subscribe to the Expanded Basic programming package access to live only available if you subscribe to Variety Tier. Each subscriber must set up their username and password to be able to access Swiftel TV to watch TV from any device connected to the Internet.
With watchTVeverywhere, you can watch your favorite programming content from your laptop, tablet, smartphone and any other mobile device.
Things to know before you begin using Swiftel's watchTVeverywhere service:
• You must be a Swiftel TV subscriber.
• You must be subscribed to the package that the content resides in. For example, in order to view HBO MAX, you must be an HBO subscriber.
• You may have up to 4 logins – 1 primary and 3 sub-accounts.
• Your registered watchTVeverywhere login will work for each of the programmer's apps.
• Please allow up to 30 minutes after your registration is complete before accessing the content provider's site.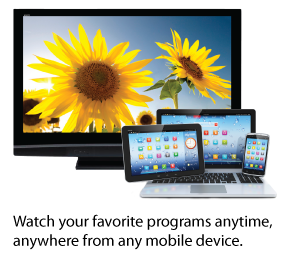 Sign up for watchTVeverywhere HERE
Log in/Manage your watchTVeverywhere account HERE
Scroll over networks below to check availability as some networks are still being added.
1. Click the channel below you want to watch. You will be taken to the channel provider's website.
2. Select 'Swiftel Communications' as your TV Provider from the provider list on the site.
3. Sign in with your username and password you created when you sign up for TV Everywhere.