ESPN3 carries thousands of live events each year, many of which are exclusive to ESPN3. Viewers have all access to college football, college basketball, some NCAA Championship events, US Open golf tournament and much more. Here's the best part…it's available to Swiftel Internet customers for FREE!

What's the difference between ESPN3 and WatchESPN?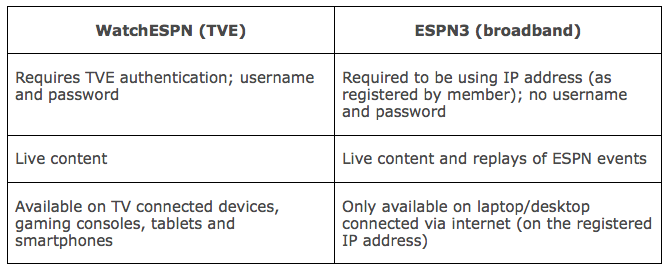 Swiftel Internet customers can click the http://www.espn.com/watch/ link, use the drop down menus to identify the sport, date and time you want to watch…and enjoy! No log-in necessary if you're on the Swiftel Internet network.
Swiftel TV customers with watchTVeverywhere capability go to http://www.espn.com/watch/ to get access to live sports on ESPN, ESPN2, ESPNU, ESPN3, SEC Network, SEC Network+, ESPNews, ESPN Deportes, Longhorn Network, ESPN Goal Line and ESPN Buzzer Beater on computers, smartphones, tablets and TV connected devices.
Live streams of WatchESPN networks are available are available at no additional cost to fans with access to each network with participating TV providers (Swiftel Communications).


1. Go to  http://www.espn.com/watch/

2.  Go to the Schedule & Replays tab. Select Upcoming. Select the Sport. Select the Network (ESPN3). Select the date of the game. And finally, select the League (NCAA Men's or Women's Basketball).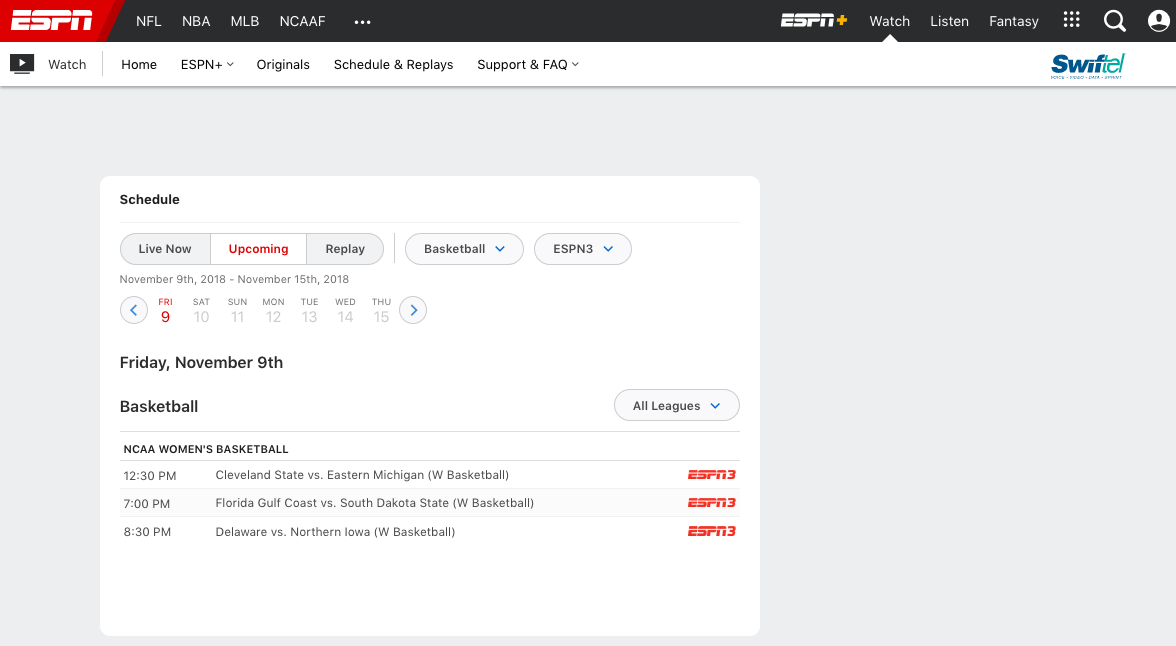 To start watching:
1. Download the WatchESPN app from App Store, Google Play Store, Amazon App Store, Xbox ONE, Xbox 360 or simply visit WatchESPN.com.
2. Select your TV provider (Swiftel Communications).
3. Enter your TV subscription username and password.

FAQs
Is WatchESPN free? WatchESPN is included at no additional cost to paid TV subscribers.
Are there commercials on WatchESPN? Some platforms do have some commercials.
If I have access to ESPN3, why don't I have access to WatchESPN? Swiftel is a participating provider so you do have access.
I get ESPN3 through my Swiftel Internet service. Why can't I access it through Apple TV, Google Chromecast, Amazon Fire TV or Roku? WatchESPN on Apple TV, Google Chromecast, Amazon Fire TV and Roku require an affiliated TV subscription.
What is ESPN+, and is it free? ESPN+ is a stand-alone streaming service that ESPN offers that costs $4.99/month and requires an Internet connection.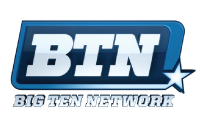 College sports fans! Big Ten Network has all of the college sports you want, and it's all available on Swiftel TV! BTN has all of the sports schedules, video highlights, scores, stats and more to get you all up to speed. BTN is on the air 24 hours per day, 365 days a year. The network nationally televises more than 650 events and also streams hundreds of live events each year. And, each year's schedule includes approximately 40 football games, 105 regular season men's basketball games, Big Ten Men's Basketball Tournament games, 55 women's basketball games, Big Ten Women's Basketball Tournament games and hundreds of Olympic sports events. To access BTN, go to btn.com.
BTN ch. 89/HD 724, BTN2 ch. 90/HD 712 and BTN3 ch. 78/HD 713.


MidcoSN has all of the recap coverage you want! Swiftel now carries MidcoSN 2 that airs additional coverage of area games for those fierce sports fans!
If you're looking for live game schedules for University of North Dakota, University of South Dakota or South Dakota State University, it's all here. CLICK HERE for current events, schedules and games on Swiftel TV with MidcoSN & MidcoSN 2.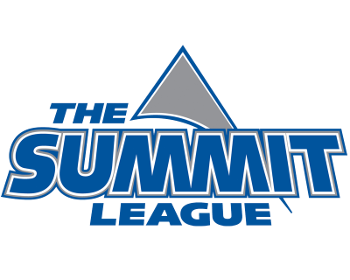 As one of the nation's top NCAA Division 1 athletic conferences, the Summit League continues to grow in popularity. Midco Sports Network brings you Inside The Summit League, as well as all men's and women's tournament games leading up to the championship live from the Sioux Falls Arena.